Bridal Bouquet Holder (4 pcs) Sunflower Floral Foam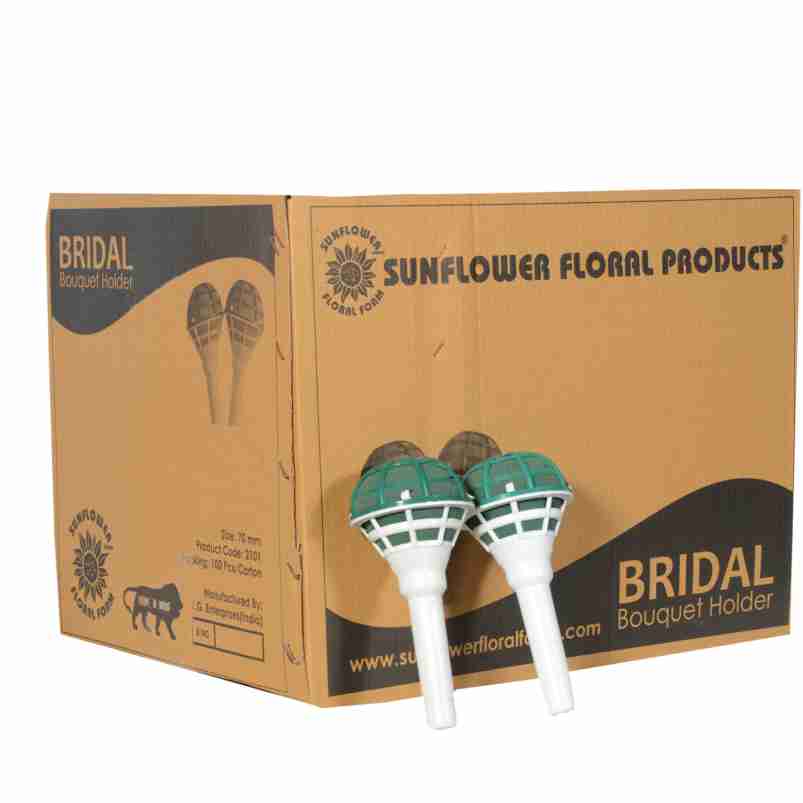 Hot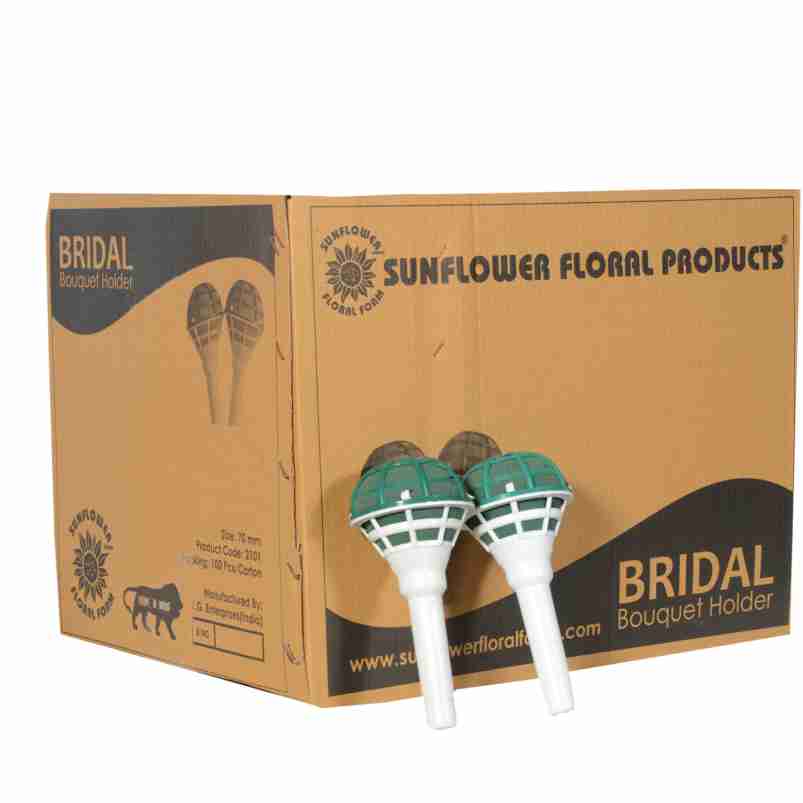 Bridal Bouquet Holder (4 pcs) Sunflower Floral Foam
Stock:

In Stock

SKU:

2101

Packing: 100 pcs/

SIZE 65 MM
A classic collection of straight handle bouquet holder for designing elegant bridal bouquets.

Sunflower Bridal Bouquet Floral Foam to securely hold the soft & delicate stem flowers.

High Quality Foam to hold just enough water for your Flowers to stay Fresh for 7-8 Days.

Less Draining Compared to Ordinary Floral Foam.

Perfect for Parties, Weddings, Openings and to make combinations of Floral Foam Names and doing Flower Decoration using Floral Foam.
How to use:
Soak the floral foam brick properly in water If not able to soak in water, spray water on the foam to make it wet.

Once the Sunflower Floral Foam soaks enough water remove it from water keep it aside to drain the excess water.

When the excess water is drained out you can start decorating it with fresh flowers.

Fresh flowers will remain hydrated between seven to 8 days, continue to add water daily.
Size of Bridal Bouquet: 70MM

Features
Density
Normal
Packing
100 pcs/box
Size
65 MM